Over $60,000 in Cash and Prizes Up for Grabs in the Russian Capital

(Moscow, RUSSIA) – February 2, 2008 – Bringing gamers to exotic locations around the world, the KODE5 Global Final is a celebration of competitive gaming excellence. In 2006, 90 of the world's top gamers assembled in Beijing, China for KODE5's inaugural Global Final event. This year, in association with ProPlay and Playground.ru, KODE5 is proud to reveal Moscow, Russia as the location for the KODE5 2007 Global Final. There, over 100 gamers from around the world will travel to the Russian capital to the T-Modul Exhibition Complex to compete for their share of over $60,000 in cash and prizes. With Global Supporters Cooler Master, GIGABYTE, and Corsair Memory, the KODE5 Global Gaming Revolution brings competitive gaming to the forefront with events in over 16 countries across the globe.



KODE5 2007 Global Finals

DATES: May 10th ~ 11th, 2008
VENUE: T-Modul Exhibition Complex
LOCATION: Moscow, Russia
GAMES: Counter-Strike 1.6, Warcraft III

From May 10th ~ 11th, 2008, KODE5 finalists from around the world will unite at the T-Modul Exhibition Complex for the KODE5 2007 Global Final. Located in Moscow's Tishinskaya Square, this 1,500 square meter facility regularly hosts Moscow's hottest concerts, parties, and fashion events. In May, it will be the venue for the final event of the 2007 KODE5 season.



T-Modul will set the stage for KODE5's final 2007 season event


This massive complex is designed by some of Russia's top architects

At T-Modul, finalists from each KODE5 country will compete for the title of KODE5 2007 Global Champion and their share of over $60,000 in cash and prizes. Cash payouts are as follows: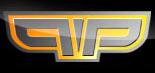 A veteran in the gaming industry, ProPlay.ru produces world-class gaming festivals in Russia and surrounding countries. Its website is a leading e-sports portal with a full compliment of editors, correspondents, and writers who keep the Russian e-sports scene up-to-date with the latest industry developments. ProPlay.ru also controls PlayGround, the largest Internet Café in all of Moscow. This state-of-the-art facility hosts numerous gaming tournaments year long, and is frequented by hundreds of gamers every day.

"It is a great honor to host the KODE5 2007 Global Finals, and both ProPlay and Playground.ru are happy to welcome the gamers of the world to Moscow," says Vadim Goronkov, ProPlay CTO. "Russia is rich with culture and history, and at the KODE5 2007 Global Finals, we will all have the chance to be a part of history once again."

"Like Beijing in 2006, KODE5's final 2007 event will treat gamers to a tournament unlike they have ever experienced before," said Lester Lau, KODE5 Revolutionary-in-Command. "Our 2007 Global Champions will be determined in the heart of the Russian capital. By working with ProPlay, the KODE5 2007 Global Final will be another gaming tournament to add to the record books."

Providing tournament machines for the KODE5 2007 Global Final will be long-standing Global Supporters Cooler Master, GIGABYTE, and Corsair Memory, who will be on hand to join the festivities and display professional-grade gaming hardware.

"It'll be exciting to see the world's top gamers battling it out for the KODE5 crown in Moscow," remarked Coco Lee, Brand Manager, Cooler Master "It's going to be one heck of an event!"

"Having partnered with KODE5 for many events around the world, we are excited to participate in the Global Finals here in the Russian capital," said Jack Peterson, VP Marketing Corsair. "KODE5 has been hosting tournaments that clearly foster competitive gaming excellence - the very core of Corsair Memory products," continued Peterson.

More details on this exciting event will be revealed on KODE5's official website: www.kode5.com.

For more information on ProPlay.ru, check out: http://www.proplay.ru

For more information on Playground, go to their official website:http://www.playground.ru
About Cooler Master



Cooler Master was founded to provide the best thermal solutions to our customers worldwide. Since its establishment a decade ago, we continue to invest in product development in order to provide the leading-edge innovations to people and businesses. Cooler Master's enclosure technology line-up includes heat sinks and fans, chassis, power supplies, function panels and accessories. Cooler Master has its headquarters in Taipei, Taiwan, with global branch offices located in Europe, America and APAC, so that we can offer to our customers the best service in time. For more information on Cooler Master, please visit www.coolermaster.com.



About GIGABYTE



GIGABYTE for the past 20 years has been a world-renowned leader in the motherboard and graphics card industry. Fully utilizing its key assets including its cutting-edge research and development team as well as its professional sales and marketing resources, GIGABYTE is committed to providing our valued customers with the highest quality products and services featuring the industry's most innovative design. Now and for the future, GIGABYTE will continue to embody the unique spirit and culture, which has made GIGABYTE one of the foremost brands in the industry. For more information about GIGABYTE, please visit www.gigabyte.com.tw.



About Corsair



Corsair Memory, a member of JEDEC, has been a leader in the design and manufacture of high-speed memory modules since 1994. We have earned our reputation as being the first to market with leading-edge products supporting new computing platforms and technologies. Corsair supplies memory for applications ranging from mission-critical servers to ultra-high performance gaming systems. The performance and reliability of Corsair memory products makes them ideal for memory-intensive computing. Additional information about Corsair is available at www.corsairmemory.com.



About KODE5



KODE5 masses gamers in 16 countries in a series of regional events to find the best gamers from around the world. The best then fly to an undisclosed location to square off against the world's gaming elite. With television crews from around the world broadcasting, international media in attendance, and mass crowds rioting for their favorites, the KODE5 Global Finals will bring gaming to the center stage like no other gaming event. KODE5 will take competitive gaming to another level and gain the respect that gaming deserves. To join the revolution, go to the KODE5 website at www.kode5.com.